Let's talk about practical, deployable smart manufacturing strategies.
This interactive half-day session will provide insight to executives and decision makers into the journey of Smart Manufacturing and Industry 4.0 and what value it may bring to their business.
Together, the vision of smart manufacturing will be examined and it will be investigated what needs to be done to become ready for it.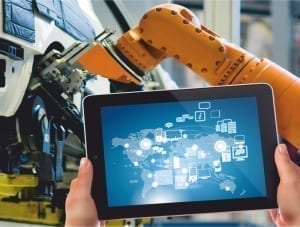 When you are preparing for the new technologies of the fourth industrial revolution, you need to know about today's MES/MOM technologies and solutions. They are the smart foundation for a successful future.
The participants will walk away with an approach to deliver that most valuable of commodities – a return on investment now and in the future.
Introductions

Smart Manufacturing and Industry 4.0

Current status and core concepts

Imagine smart manufacturing in your company!

What should you be doing NOW to become Smart Manufacturing ready?

Manufacturing maturity

Singapore Smart Industry Readiness Index

The Smart Backbone – Manufacturing Execution Systems and Manufacturing Operations Management (MES/MOM)

Decision Time: Steps to prepare for Smart Manufacturing

Summary and Close
Note
This workshop is delivered as in-house program only. This offers the opportunity to get the content tailored to your specific situation. Please, contact us for more information.