IT/OT Convergence (2020)
'We worked with Gerard Ipskamp, MOMi Senior Consultant, to guide us through the process for designing a Center of Excellence manufacturing as a possible solution for IT/OT convergence. During an informative and well executed three day workshop we were educated and guided through the thought process needed. MOMi has a standard methodology that they tailored to our specific situation. Gerard was very approachable, open and challenging and always able to present the information we needed to get the right design for Ronal. Having received the required materials it was very easy to start the discussion on a C-level.
We would certainly recommend MOMi if you look for guidance and consultancy in the context of IT/OT convergence.'
– Matthias Kratz, Senior Manager Manufacturing IT, Ronal AG

MES Assessment and Selection (2019)
'When the Intersnack Group wanted a very quick and independent assessment of its MES environment, we contracted Gerard Ipskamp, Senior MES Consultant at MOMi. His in-depth knowledge, high speed and quality of his answers delivered in his pleasant manner were a great help when matching Intersnack's requirements with the global market availability.
He supported us with speedy preparation of the required documents and helped us to make sure that all important information was included.
Gerard was always independent and professional in his approach. For questions he could not answer directly, he was always able to get the information needed to choose the best solution for Intersnack. We would definitely ask MOMi and Gerard in particular for consulting services again.'
– Christoph Laufen, Sr. Manager, Center of Excellence MES, Intersnack Group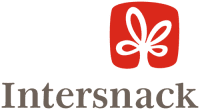 LIMS Selection (2018/2019)
'We worked with Gerard Ipskamp, LIMS consultant, to help guide us through a process for clarifying our needs in a LIMS system and the selection process of matching those needs with what the market has to offer. Gerard was very knowledgeable about all LIMS on the market and totally independent & professional in his approach to the project. He supported the preparation of suitable documentation (RFI and URS) to send to potential vendors to ensure that we had all the relevant information necessary to make the best decision for Dairygold. Gerard was very approachable, quick to respond to queries and always able to find the information we needed to get the right solution for Dairygold.
We would definitely use MOMI, and Gerard Ipskamp for consultancy services again in the future.'
– Grace Lane, Laboratory Manager, Food Ingredients Division, Dairygold