It is about improving manufacturing operations in the first place. Therefore, the future improved and standardized ways of working need to be designed ('to-be') in comparison to the current ways of working ('as-is'). From this, a complete set of functional and non-functional requirements will be defined. Next is the creation of the solution architecture, leading to a less complex IT landscape supporting the (new) improved standardized ways of working.
The step-by-step roadmap will be detailed to ensure achieving the identified improvements and to minimize the risks. The benefits/business case will be detailed to the required level in order to show every step in the roadmap will be beneficial.
By going on this journey together with an experienced MOMi consultant you will create acceptance and commitment of all involved. In the end, everybody will be convinced that you created a perfect starting point for the next steps (selecting and deploying an appropriate MOM solution) to enable manufacturing operations to contribute to your overall success. The entire process is also traceable in case you get questions later.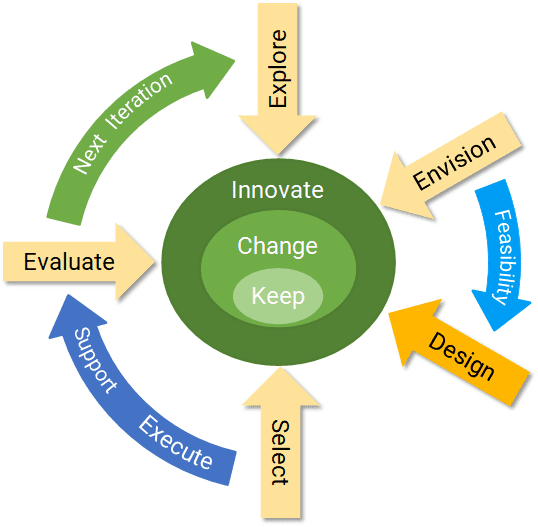 Business Change Cycle: Design
Deliverables
Design of the future business processes (ways of working),

To-be solution architecture,

Solution roadmap based on priorities and added value,

Benefits/business case per step of the roadmap.