In order to create common understanding, commitment and ownership, most of the activities in this Explore phase are concentrated in workshops with your subject matter experts.
Normally, your employees have limited experience with modern MOM applications (MES, LIMS, PDM/PLM, …). Therefore, an awareness session is planned at the beginning of the initiative. Often, one of our MOM training programs is used for these awareness workshops. Especially, basic knowledge of relevant industry standards as ISA 95 (Manufacturing Operations Management), ISA 88 (Batch Control) and ISA/IEC 62443 (Cybersecurity) is a great starting point for a successful initiative.
While creating awareness, commitment and ownership, together we also determine current best practices, required improvements and potential innovations by smart technologies and methodologies.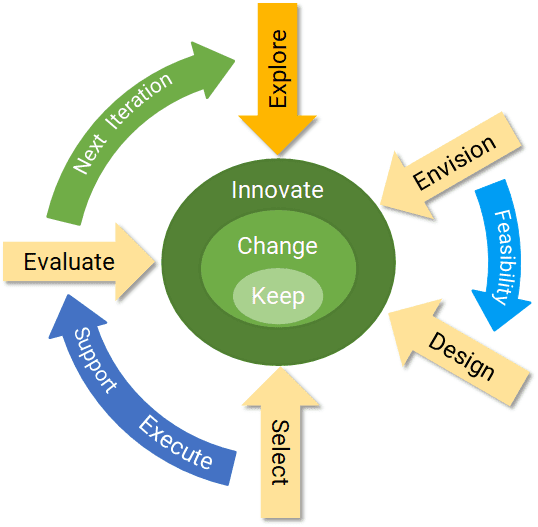 Business Change Cycle: Explore
Deliverables
Common understanding of vision and strategy and how manufacturing operations are contributing to your success.

List with best practices and potential improvements.

High level estimation of the business value of potential improvements.