MESA's GEP is the industry's only independent, professional education program supported by the global MESA community. Hundreds of MES/MOM professionals have participated in the GEP and are driving value back to their businesses. MOMi is Authorized Training Partner of MESA International.
The programs instruct manufacturers, producers and solution providers on how to marry the power of modern Information Technologies (IT) and the process / project rigor to implement them with your operational expertise to unlock the potential within your operations.
Special Offers
All Premium MESA members, both Solution Providers and Manufacturer/Producers, enjoy a discount of 10% off Basic Member and non-member pricing for MESA GEP events. 
Join now to take advantage of this opportunity today!
Premium members receive a substantial discount on the programs. This is one of the many benefits of membership in MESA. All employees of organizations holding a Premium Company membership with MESA are eligible to receive the premium member discount. If you or your organization are not a premium member, join or upgrade today!
MESA Education Programs can be delivered as In House Private sessions. If you would like discuss how an In House program would be more suited to your organization, please contact Sarah.Knight@mom-institute.org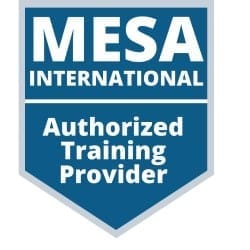 Select your training program: