MOMi provides a comprehensive set of independent education programs and workshops to manufacturers, preparing their people to leverage new smart technologies through the power of knowledge.
Programs are grouped around:
e.g. Smart Manufacturing and Industry 4.0 Strategy, MES/MOM for Executives, Identify the key business elements and risks and justify MES/MOM projects, .
e.g. ISA-95, ISA-88, ISA-62443 (ISA-99), …
e.g. Metrics Framework, Continuous Improvement in Manufacturing, …
e.g. Manufacturing Maturity, Business and IT Alignment, …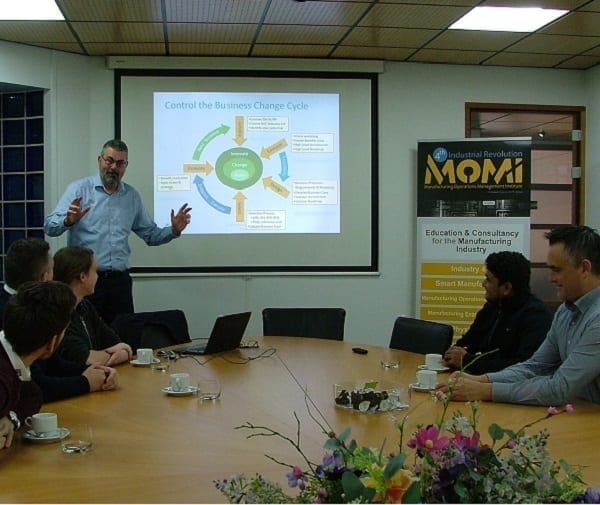 For an overview of available MOMi eduction programs, see below.
MOMI's education programs are delivered as public sessions as well as in-house. In the last case, the content can be tailored to your specific situation.
MOMi's education programs and workshops are delivered by independent, professional instructors who have extensive experience in manufacturing and education.