Establish digital continuity as a model-based enterprise
Investing in a Manufacturing Execution System (MES) is often justified as part of an Industry 4.0 strategy. Yet, disconnected operations can block much of the potential for improved performance. A digital thread can overcome this challenge by establishing digital continuity across the entire product lifecycle – from cradle to grave.
Join this educational webinar to hear Jan Snoeij, President and Sr. Business Consultant at the MOM Institute, explain how a digital thread should be the backbone of any digital transformation program. He will share how a digital twin, first created in product design, can be extended to production and sustainment systems to drive higher operational performance, collaboration, and profitability.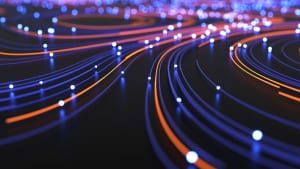 The series of webinars is organized by iBASEt, a solution provider focusing at Aerospace & Defense, Electronics, Industrial Equipment, Nuclear and Shipbuilding industry sectors.
Date and Time
Wednesday, April 7, 2021
8:00AM – 8:30AM PDT / 11:00AM – 11:30AM EDT / 17:00 – 17:30 CET
You can register here for this webinar.