Vinay Kushwaha, Sr. Enterprise Architect at Honeywell (India), participated to the online MESA MES/MOM Methodologies CoA program on March 22 – 24, 2023. He published his feedback to this program on LinkedIn:
"I'm excited to announce that I recently completed the MESA (Manufacturing Enterprise Solutions Association)  Certificate of Awareness (CoA) program! This comprehensive certification has equipped me with the knowledge and skills necessary to drive digital transformation and optimize operations within the manufacturing industry.
Throughout the program, I gained a deep understanding of MESA standards and best practices, as well as the latest trends and emerging technologies in manufacturing. I also learned how to design and implement integrated manufacturing systems that can improve efficiency, reduce waste, and enhance quality.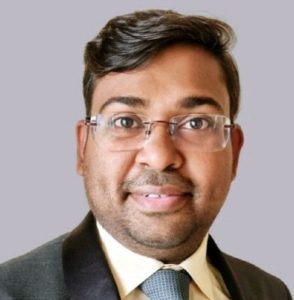 I'm proud to have earned this certification. My MESA CoA certification will help me to better serve my clients, collaborate with colleagues, and contribute to the ongoing evolution of the manufacturing industry.
I want to thank the MESA organization for developing such a valuable and rigorous certification program, as well as my instructors and colleagues Jiten Vithlani and Nick Marr for their support throughout the program. Special thanks to Gerard Ipskamp for organizing the course. I truly enjoyed learning from you!
If you're interested in learning more about MESA and how this certification can benefit your career, please feel free to reach out. I'm excited to continue growing and learning within this dynamic field."
MOMi thanks Vinay for his enthusiastic participation and his kind words. Look at our schedule to find out when the next MESA MES/MOM programs are planned.