A new MOMi initiative is the MOM Solution Guide. This guide will provide extensive information, primarily to manufacturers, to help them with their selection of an appropriate MOM solution to improve their performance, now and into the future. Because there are many types of MOM solutions, the guide will be published in specific chapters. This year, MOMi will publish:
MOM Solution Guide: MES, focusing at production/manufacturing operations

MOM Solution Guide: LIMS/ELN, focusing at quality operations in manufacturing laboratories
In next years, more chapters will be added for maintenance operations (CMMS), inventory operations (WMS), planning and detailed scheduling (APS) and manufacturing master data (PDM/PLM). Every year, MOMi intends to publish an update (of all chapters) of the guide. Currently, over 50 vendors of MES solutions have confirmed their participation. They will provide the information about their services and the capabilities of the MES solutions. The Guide (for MES) will comprise information about:
Vendor

Functional aspects, e.g. based on the ISA-95 activity models

Smart Manufacturing / Industry 4.0 related aspects

Technical aspects

Deployment related aspects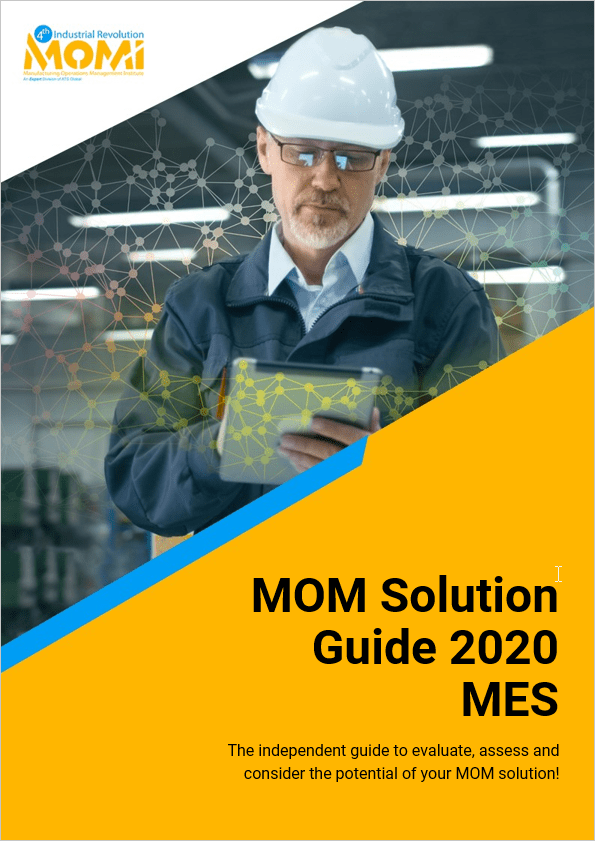 The MOM Solution Guide (MES) will be published October 29, 2020. The LIMS/ELN chapter will follow later.
Note: If you are a MOMS solution vendor and interested to participate to one or more chapters of the MOM Solution Guide, please let us know.