01/01/2019
MOMI is 5!
And what a five years it has been!! The Manufacturing Operations Management Institute (MOMi) was born on 1st January 2014. Starting with the contract to provide MESA Internationals Global Education Program (GEP) and heads full of ideas of what we would like to achieve in that first year.
I had absolutely no clue during those first couple of months what I had let myself in for, it was all MES/MOM, B2MML, the 4th Industrial Revolution, Smart Manufacturing, AI, Robots basically taking over the world (well that's how I heard it) it was like listening to another language. Education was just the start, until Jan Snoeij joined. He and Gerard, who closely followed, allowed the development of consultancy services. Utilizing the contacts made from the 1000 plus delegates we have educated over the past five years and working together with the our ATS family, the independent consultancy division of ATS was born. In addition to this Jan and Gerard have developed 20 unique MOMi education programs, MES/MOM, Smart Manufacturing & Industry 4.0, Cybersecurity, LIMS in Manufacturing.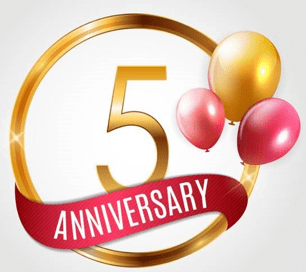 Five years has certainly gone by in the blink of an eye, but being part of the ATS family has made it diverse and very fun. Success is not created by one person but by a team that comes together as one. Looking forward to what the next five years will bring.
Sarah Knight, Education Program Manager MOMi