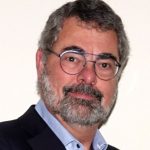 Jan Snoeij
President and Senior Business Consultant
MOM Institute
Jan Snoeij is President and Senior Consultant of the Manufacturing Operations Management Institute. As thought leader in his field, Jan specializes in education and consultancy services in manufacturing operations management.
For more than 35 years, Jan has assisted companies to help improve their production and business performances by making use of information systems and other innovative technologies (Smart Manufacturing / Industry 4.0). He has broad experiences in many different industry sectors, varying from textiles and clothing to metals, steel and automotive and from high tech electronics to food and pharmaceuticals. Jan holds a MS degree in Applied Physics. He has presented papers on a broad range of subjects related to manufacturing and business performance improvement at many industry events.
Jan is actively involved in MESA International as member at large of the International Board and various committees and working groups. He is an approved instructor of the MESA Global Education Program. He has been awarded the MESA International Outstanding Contributor Award.