Ask in your organization who is responsible for product master data. And then ask someone else. You will probably find out that there are several viewpoints in your organization depending on the role and tasks. The biggest challenges found in this are ownership and sharing the product master data in the organization. The whole organization depends on product master data: production, quality (QA and QC), marketing, Innovation/R&D, legal, planners, purchasing, delivery, and many more.
If you want a better grip on product master data (after you defined what master data is) you need to find out who generates master data in what step of what process. Then which solutions are used (like excel) to manage the product master data.
Often multiple solutions are used to manage product master data. Which one is the master? The others should be slaves. The master is the solution that creates and updates the data and makes them obsolete.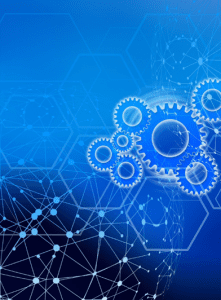 Approach
MOMi has a structured approach that can be adjusted depending on your situation.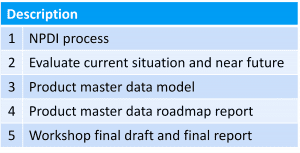 We start with a look at your NPDI (New Product Development and Introduction) process. At the same time, we evaluate your change master data process. 
We look at current and planned systems.
The third step is using a test set define and discuss structure and ownership.
The result is a roadmap report that will be discussed in your organization.
Benefits
This structured approach has the benefit that you start at the source of most of the master data (NPD). And the introduction of new products (NPI). 
Next, we look at current IT solutions used to find and connect to all stakeholders.
Using a representative test set we discuss the definition and structure of master data. Automatically connected is the ownership discussion.
In the report a direction is described for your master data. Clear processes and responsibilities. Systems and interfaces.
Your organization will have less disturbances and a higher reliability for master data. Creation and change of master data will be more first-time-right.
Experience
In our experience this structured approach gives a company the opportunity to create clarity in an often fuzzy situation. 
We often need to adjust this method to the specific company situation, but the generic approach always looks as described.
It is most of the time also identified that not only a new or updated PDM/PLM solution is needed, but also a culture change and organization change (ownership, accountability) is needed.