Maturity is a measurement of the ability of an organization for continuous improvement in a particular discipline. Companies that want to grow can use a maturity assessment to see what the current situation is of the company in a certain area.
With the assessment results, projects and programs can be started to increase the maturity. Often this means the introduction of standardized processes and actionable KPI's. A maturity assessment doesn't result in a score and an evaluation report or a certificate. The result should be a plan, a roadmap towards your ambition.
A plan that could results in:
Changing a process.

Changing the organization and functions.

Organizing a training framework.

Implementing IT and/or OT tools.
The manufacturing maturity assessment has the scope of production, quality, maintenance and inventory and is based on ISA95 and two MESA white papers.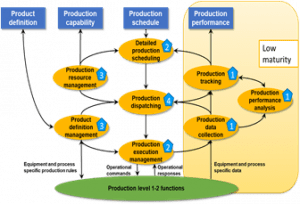 Approach
The approach is an assessment with some pre and post activities. 
The character of the activities is dependent on the on-site or remote character of the assessment. Also, the scope, level of detail and number of sites can influence this approach
Before:
Introduction course.

Factory tour (physical or virtual).

Benefit workshop.

Explain IT landscape.
Assessment:
Discuss ISA-95 activities.

Assess maturity.
After:
Discuss with management and participants.

Deep dive in certain areas and findings.
Benefits
After the assessment you will have an excellent idea of the growth potential of the organization.
With this insight the organization will be able to decide where to invest in processes, people, organization and/or IT solutions.
With growing maturity:
Firefighting will become less

Plan and schedule will become more reliable

Less single point of failures related to personnel

Better reaction on unexpected events

Earlier and better decisions because of metrics, KPI's, reports and dashboards

Less variation in final product quality and because of that less rework, waste, and overwork.
Experience
MOMi consultants have used the Manufacturing Maturity concept for decades to help companies deciding what to do next.
Building business cases, roadmap, solution architectures. Proposing new processes, organizations, and functions.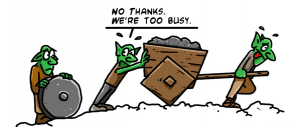 During the Corona pandemic, we performed a Manufacturing Maturity Assessment in an automotive company in Europe completely  remotely.