MOMi applies the same standard approach for selecting LIMS as we do for other MOM solutions (See also Control the Business Change Cycle: Select).
The basic idea is to look for knock-out and important requirements that are critical for success using information sources like the MOMi Solution Guide LIMS/ELN and sending out an Request For Information (RFI) to get additional information. We quickly create a limited list of vendors that are likely to deliver the defined benefits. You spend the least possible time and effort on solutions that are not acceptable.
With this short-list a thorough comparison is done. The business should lead this selection process or should be strongly participating. They need to be convinced that the selected solution is what they need.
During a LIMS selection, it is important to realize that a laboratory is more than samples being tested. Laboratory management and reporting to many stakeholders outside the quality department must be addressed in the scope as well. A standalone LIMS, just for the laboratory, is a missed opportunity to work towards an integrated factory.
The (new) integrated implementation will bring change in processes. As a result of that change the laboratory will have the direct benefit of less paper and less calls.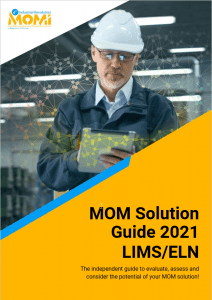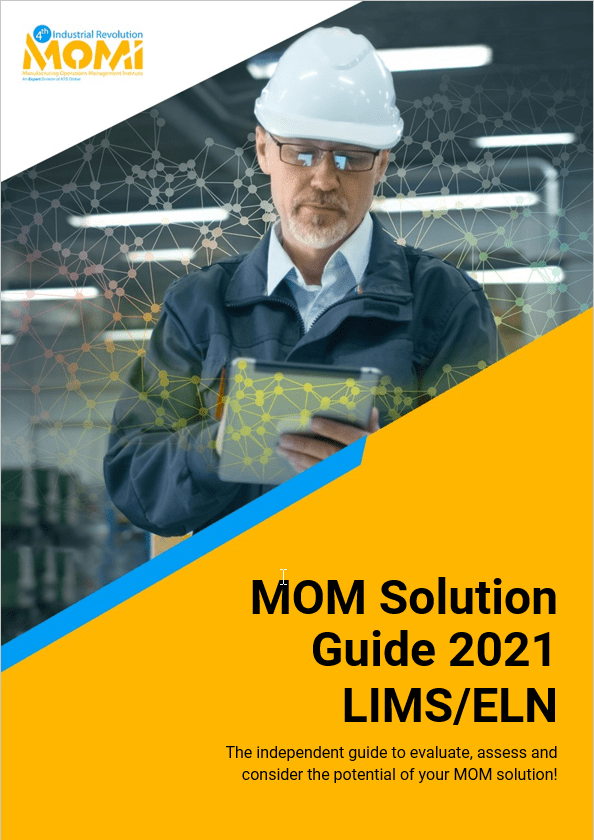 Approach
The approach is divided into two steps.
Step one:
Preparation and knockout criteria leading to an Initial list.

Important criteria (with possible RFI) leading to a short list.

Step two:
RFP, site visit and demonstration.

Final evaluation resulting in a ranked list.

Benefits
The benefit of this methodology is that you spend your time and energy on the subjects that really make a difference. By establishing a short list quickly, you only spend time on possible champions.
Following this methodology will result in a structured and open process. This process enables you to proof that you have selected the best fitting solution in a fair process. From experience, be prepared for someone in your organization to challenge your choice during the end phase or even after you presented your ranked list.
Third benefit is that the selection User Requirement Specification is a good starting point for the implementation. You don't throw away efforts, you continue and add.
Experience
MOMi consultants have applied the methodology for over 15 years and optimized it with the experience of performing selections regularly.
From experience we can say that although the LIMS is for the laboratory, there are many stakeholders form outside the QC organization. That is why a significant part of the business benefits may come from other departments like, purchase, production, EHS, R&D, planning & scheduling, Customer Service (complaints), and many more.