The "Discover your Potential Survey" service helps manufacturers to conduct a survey among their manufacturing sites to understand the value of standardized Manufacturing IT solutions in their operations.
The survey typically applies when a manufacturing company plans to move from each site maintaining its own IT solutions on the shopfloor, to standardized solutions, reusing best practices, sharing resources and knowledge. The survey works well when there are many manufacturing sites in scope and there is limited opportunity to visit each site onsite. The survey can be combined with the "Discover your Potential Workshop".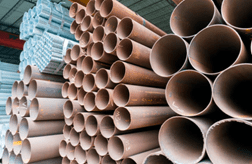 Preparation of the survey typically starts with the questions like:
What is a feasible scope for IT in Manufacturing Operations, offered by corporate?

What is the expected value of that scope in the sites?

Which sites will be surveyed?
From here the survey can be prepared and introduced to the sites to:
Share the planned scope and the objectives and share the message of what is expected.

Understand current operational performance in a site.

Understand the improvement potential of deployment of the proposed scope to the site.
The survey is always tailored to the specific case and it is set up to require a limited amount of time of the local site management to fill in. To support site respondents, info sessions are held to explain the plans, understand local practice and give an idea of value of manufacturing operations IT in general. Consolidation of the survey results forms the basis for a focused deployment roadmap with valued targets to be pursued.
Approach
The Potential Survey is done in the following steps:
IT and Operations alignment, kick off with stakeholders.

Set the scope, survey setup and identify the participating sites.

Choose whether or not to do a workshop in a limited number of sites to go in-depth on the plans and test the objectives.

Identify target KPI's and financial valuation of KPI improvements.

Survey handout, introduction, follow up and collection of results.

Consolidate results, share and allow for additional views.

Identify service/solution(s) and priorities.
Benefits
The result of the survey:
Shows the value that can be expected in the sites of deploying the solutions scope from corporate.

Identifies the areas where reuse of IT solutions in Manufacturing Operations can lead to results.

Enables the sites to bring down the local effort spent on IT in their operations.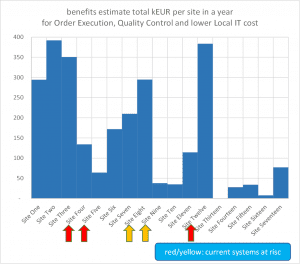 Experience
With surveys like described here, MOMi business consultants helped manufacturers in industrial components and in electronics to give the right shape to global programs for manufacturing IT and create clarity in site readiness and supported improvement potential.
They provide the dedicated expertise to:
Understand and communicate the value of manufacturing IT.

Explain trends and best practices in this field.

Understand and address differences between sites in maturity and needs.

Align IT and OT worlds, and global and site.