Want to understand your company's strengths and areas for improvement? Did your management decide that the company needs to become more process driven to create an environment that promotes innovation, continuous improvement and maximizes business and customer outcomes? That journey should begin with a manufacturing maturity assessment
The major result of a such an assessment is a step-by-step plan to get to a higher maturity and therefore a better performance. With a higher manufacturing maturity, an organization is capable to better leverage the opportunities that the 4th Industrial Revolution will bring potentially.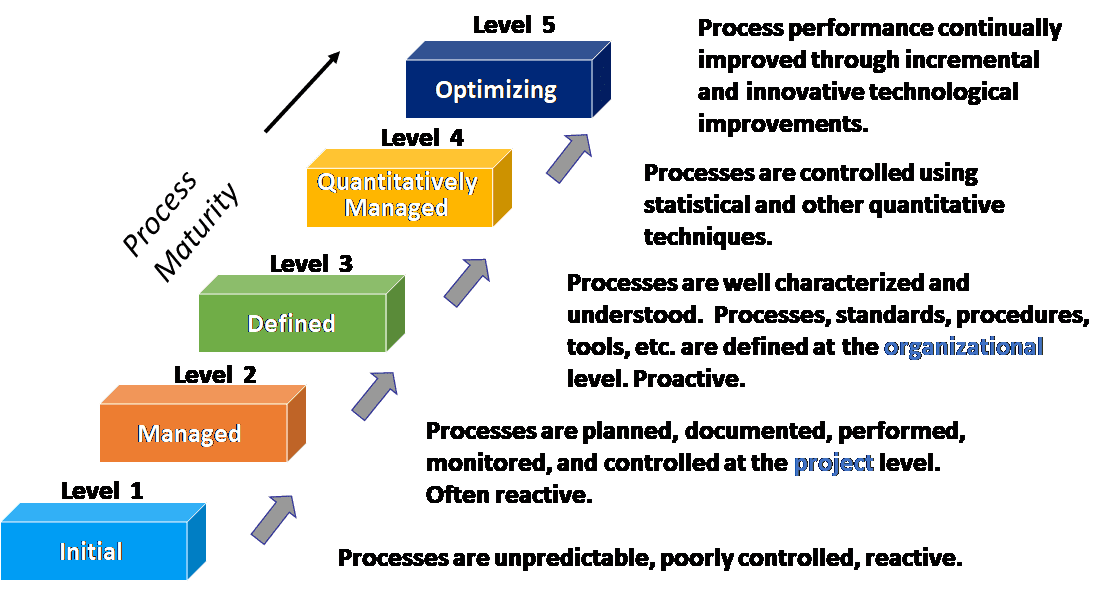 It goes without saying that an appropriate standard is needed to assess against. A proven best practice approach for Manufacturing Operations Management is the ISA-95 standard, which MESA International used to construct the Manufacturing Capability Maturity Model.
In this online workshop, delivered in two sessions of approx. 4 hours each, the participant will learn more about maturity and the essentials of the Manufacturing Maturity Model. Through practical exercises, the participants get hands-on experience using the maturity model.
Introduction

Background of Maturity Models. History and original design of a capability maturity model.

Exercise 1: 'Describing maturity levels'

Singapore Smart Industry Readiness Index (SSIRI)

Exercise 2: 'Quick assessment with SSIRI'

MESA's Manufacturing Maturity Model (MMM)

The model as described in White Papers 38 and 53 of MESA International.
MESA's Manufacturing Maturity Model (MMM) – Continued

Assessment using the MMM

Exercise 3: 'Prepare interview': Prepare an interview focusing on one of the activities from the ISA-95 model to assess its maturity.

Next steps

Exercise 4: 'Evaluate result and define next steps': With constructed results, next steps are defined to realize the identified improvements.

Summary and Close
Prerequisites
It is recommended to have basic knowledge of the ISA-95 standard, especially its activity model (part 3).