Smart Manufacturing is not just about technology and it is not something you can buy of the shelf. It is primarily about empowering people, in this case people in manufacturing. There are many things that make Smart Manufacturing attractive, like new business models, supply chain and partner collaboration, self correcting manufacturing, real-time response and flexible (agile) production with standardized processes, to name just a few. In this course, many of the core concepts are discussed.
The fourth industrial revolution is (being) built on a solid foundation of the third. Therefore a mature MES/MOM serves as the backbone for Smart. A structured assessment of the current manufacturing capabilities is the input for a plan to improve and leverage the new and advanced technologies and methodologies of Smart Manufacturing and Industry 4.0.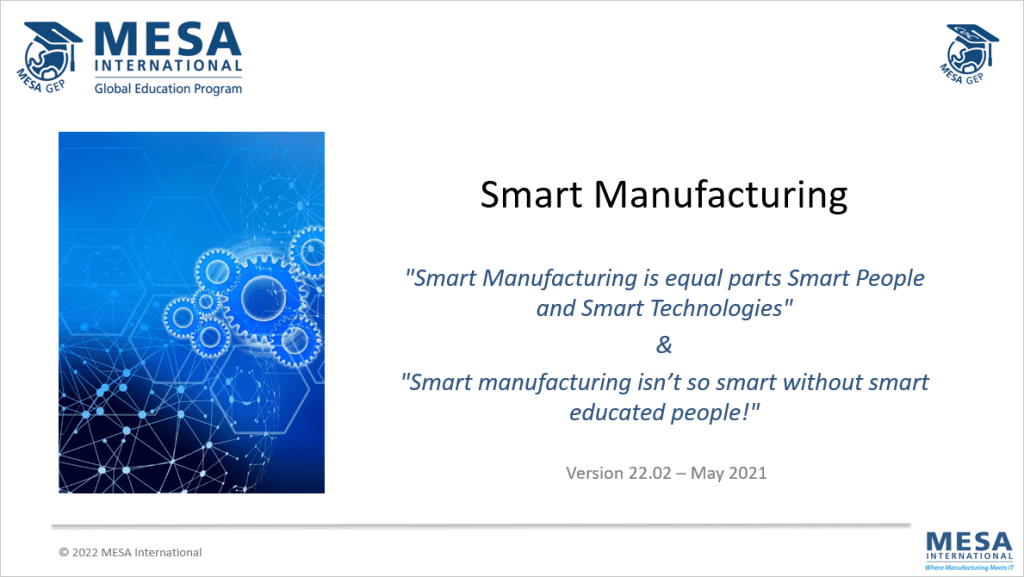 In the course, the Singapore Smart Industry Readiness Index is discussed as a tool to help you to find out how ready your are.
Describe the what is Smart Manufacturing and Industry 4.0

Discuss the core concepts of Smart Manufacturing

Describe the standards for Smart Manufacturing like RAMI, OPC and MQTT

Explain why MES/MOM is the backbone of Smart

Describe the use and structure of the Singapore Smart Manufacturing Readiness Index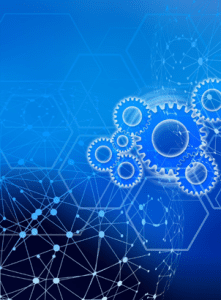 Introduction – What is Smart?

Smart Manufacturing and Industry 4.0

Cor Concepts of Smart Manufacturing

Cyber Physical Systems, IoT & IIoT, Digital Twin and Digital Thread, Smart Factory and Smart Ecosystem, Machine Learning, Artificial Intelligence

Standards for Smart Manufacturing

MES/MOM as Smart Backbone

How Ready Are You?

Conclusions and Wrap-Up
Test and Exercises:
1. In-Course Formative Assessment Test: 8 Questions, Open notes in discussion, Answers recorded in Test Form
2. Out-Course Summative Assessment Test: 8 Questions, Open notes in self study, Answers recorded in Test Form
Course Prerequisites:
None
Reference Materials:
1. MESA White Paper #52: Smart Manufacturing – The Landscape Explained
2. MESA White Paper #60: Smart Manufacturing and Cloud Computing