To successfully improve your manufacturing operations, you not only need to invest in smart technology and digitalisation, it is also essential to invest in your people.
In a recent article for In Tech Magazine, ISA and MESA International stated: "Manufacturing Execution Systems are the foundational enablers of Manufacturings Digital Transformation".
This MESA MES/MOM Methodologies Certificate of Competency (CoC) Program addresses both by focusing on developing your knowledge and awareness of MES and MOM solutions. Both of which are essential to move forward to Industry 4.0 and Smart Manufacturing. It is an in-depth, comprehensive set of MES/MOM methodologies courses.
This certificate is best for manufacturing/operations management and leaders, operations excellence / continuous improvement experts, production / process engineers, systems analysts, architects, programmers, project managers and consultants. This specific program is only available in a physical classroom environment.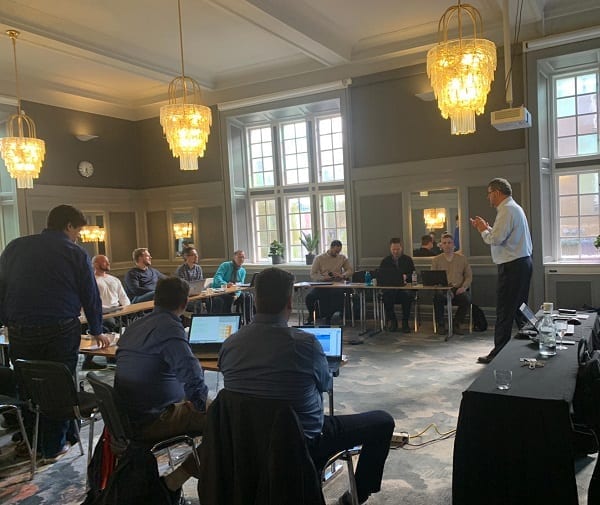 Program Length
A Competency Test will be administered for each course in the program, requiring an 85% score or higher on each test in order to receive the program's Certificate of Competency.
For each course, there are two parts to the Competency Test:
In-course test consisting of up to 10 questions answered as the course progresses

Post-course test consisting of up to 10 questions answered within eight weeks after course completion
Courses
Price

Premium Member Fee:
USD 3760 | EUR 3360 | GBP 3020 | SGD 4365
Basic/Non-Member Fee:
USD 4425 | EUR 3950 | GBP 3550 | SGD 5135