It is Time to Rethink the RFP Process for MES! Webinar – July 2020
Looking to upgrade your MES?
Be sure your RFP selection process can best evaluate your next solution.
July 22, 2020, MOMi president Jan Snoeij delivered a webinar on this topic, sharing best practices gathered during the last decades in many projects in which he supported manufacturing companies in finding an appropriate MES to improve their operational performance.
The webinar is organized by iBASEt, a solution provider focusing at Aerospace & Defense, Electronics, Industrial Equipment, Nuclear and Shipbuilding industry sectors. iBASEt published the recording of this webinar at their website (see below).
Click on below to view Recording :
https://info.ibaset.com/on-demand-webinar-rethink-rfp-process-for-mes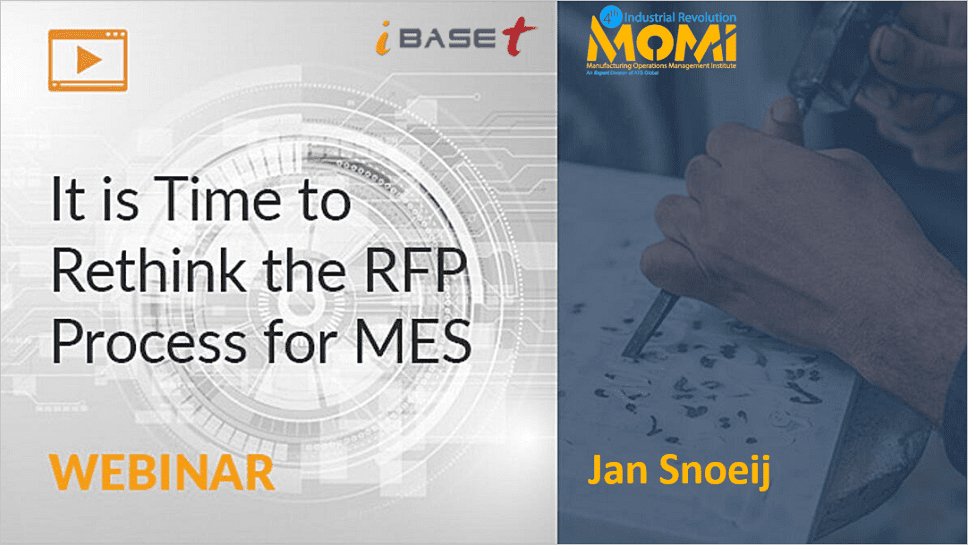 IT/OT convergence for a connected factory! Webinar – June 2020
IT/OT convergence is often a challenge. It is not just a challenge because of new and exciting technologies but also because of new ways of thinking. This tends to be even a bigger challenge when two different worlds , that have worked separately and with completely different systems, technologies and vendors, must integrate in the context of IIoT and the Industrial Internet.
In this 30 minute webinar, MOMi expert Jan Snoeij explained that convergence of IT and OT is not just about systems. It is enabling IIoT and supporting Smart Manufacturing. Therefore, it is all about your successful manufacturing business.
Click on below to view Recording :
https://attendee.gotowebinar.com/recording/7690180445361596429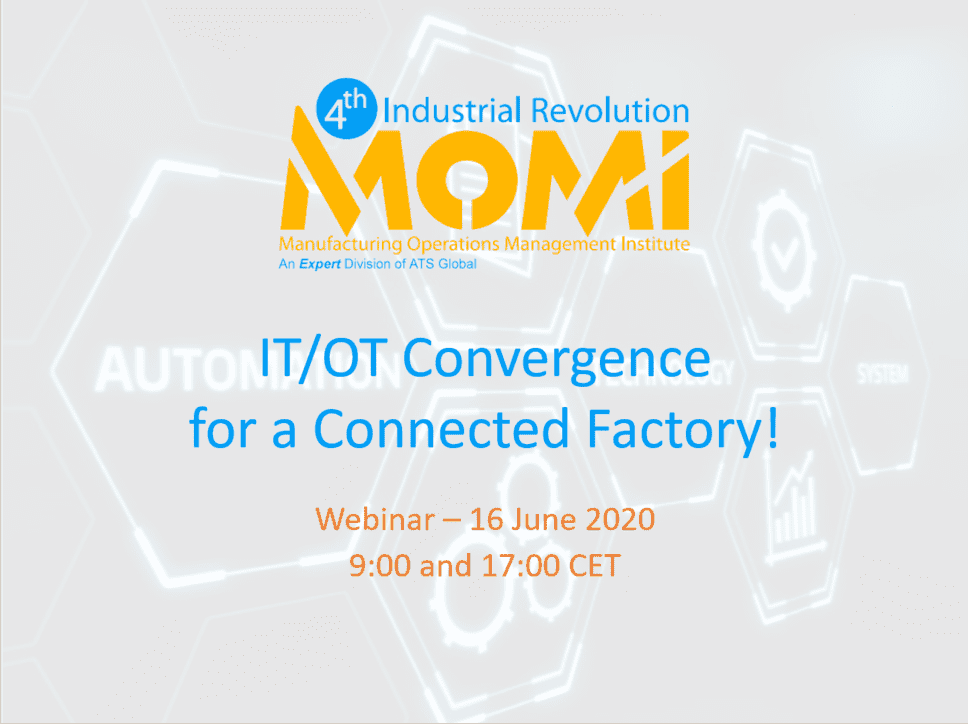 Educating for a post corona manufacturing world! Webinar – April 2020
Throughout our global manufacturing community we find ourselves in unprecedented times. It is now thought leaders will realize opportunities to prepare for the future. How will we organize our production supply chains if there is another global event?
In this 30 minute webinar MOMi expert Jan Snoeij highlighted how continued education is key to continuing your digital transformation journey through uncertain times.
Click below to view Recording :
https://attendee.gotowebinar.com/recording/5388567255728375810